Links to astronomical content presented in interesting and interactive ways, brought to us as only the internet can provide. I don't have time or space to list everything, but as usual, feel free to send a request for inclusion through Astra's contact page.
Astronomy on the Internet
Astronomical Organizations
- - LOCAL CONTACTS (Northern Ohio, USA)- -
Astronomical Organizations listed on Astra's Astronomy Page
Interactive Astronomy - Running Programs
- -Interactive Image Retrieval Pages from NASA - -
Named after Senator Mikulski, longest-serving woman U.S. history, the Mikulski Archive for Space Telescopes is an astronomical data archive in the optical, ultraviolet, and near-infrared wavelengths. MAST contains data from over a dozen missions like Webb, Hubble, TESS, and Kepler. In the future the Roman Space Telescope data will be stored in this database. Many people use this archive to create their own astro-images from space-based telescopes.
Astronomy Computer Programs Available !
Stellarium - a free open source planetarium
Sea and Sky's Astronomy Software - free, demos and commercial
Best 100+ Astronomy Pictures - Free Astronomy Images
Dan's Astronomy Software Collection
Astronomy Software Servers - Hubble Legacy
Astronomy Software - Freeware, Shareware, Commercial
Dave Ransome Software Home Pages - maintained by T.S. Kelso
The Eagle has landed! - 3d Lunar landing simulator
The Eagle has landed 3d (EL3D) renders the physics and dynamics of the lunar module realistically and simulates the terrain of the lunar surface.
Remote Access Telescopes
MicroObservatory - Online Telescopes - Harvard
Global Network of Astronomical Telescopes - GNAT Home Page
Eyes on the Sky - Robotic Solar Telescope
iTelescope.net - Offering 24 live Internet Telescopes ready for real-time control and online bookings. There is a fee for joining this organization.
SETI&Home - Donate your computer time to researchers
MicroObservatory Robotic Telescope Network - control your own telescope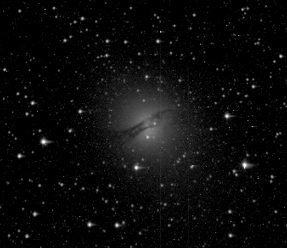 Astronomy Blogs
Here's an internet phenomena that grew up since this page was originally created, the weblog. So here's a few of the ones Astra found most interesting....

Return to Astronomy page - or - Use the links below to discover other areas of interest